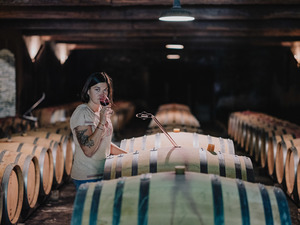 Corinne Lanyou
Corinne, Cellar Master since 2010, has been working with the Lesgourgues family since 2009. She is a native from the region. Passionate about all topics related to Nature, demanding and meticulous, Corinne is one of the very few professionals with a deep understanding of the Tannat grape and on how to express it! Part of the revolution taking place at the domaine, she is instrumental in the estate reaching new horizons. Corinne has successfully (and daringly) introduced barrels from prominent Burgundy cooperage workshops. And the results show, vintage after vintage…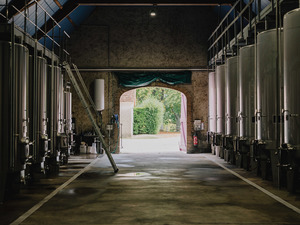 Claude & Steven
These two "béarnais" vineyard workers consistently work hard and use their proven know-how in ensuring their vines get the utmost care. They are highly skilled in soil management, and use meticulous care while pruning and trimming the vines. Their ultimate contribution to the quality of Peyros wines is evident. No one can make great wines without good grapes.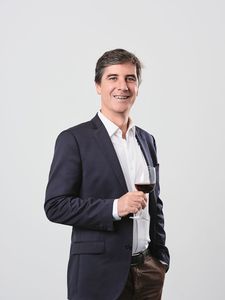 Arnaud Lesgourgues
Arnaud is the elder of the Lesgourgues, representing the third generation with his brother Denis and his sister Jeanne. He joined the domaine in 1999.
Arnaud initiated the Renaissance of the domaine, and gave priority to the vineyard which he restructured so that it could express the quintessential of terroir: vine density, sustainable viticulture, soil amendment through organic manure, plantation of legumes in order to rebalance nitrogen in the soil, strict control of yields per vine, optimal harvest date, and so on.
Arnaud applies the philosophy of a virtuous and sustainable viticulture that his father passed on to him (he was himself, an agronomist from Montpellier, influenced by Claude Bourguignon). He ensures that his choices and decisions go toward producing less, but better. In 2018, his efforts were rewarded by the French environmental certifications HVE3 and Terra Vitis.